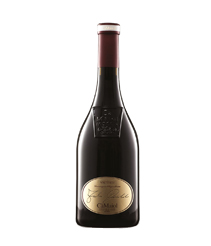 Description
This red from the Valtènesi is the result of the same philosophy of production as our Lugana Fabio Contato. Here again, Fabio has "added his signature" to the wine that represents the highest possible level of quality.
The product stems from a strict selection of bunches in our historic vineyards in the Valtènesi. The grapes are harvested by hand in the last few weeks of October and are then left to dry in small crates in a room with controlled humidity for approximately 2 months. The wine then matures in French oak barriques for about 24 months. It is a highly expressive wine, with concentrated structure and an extremely long aftertaste.
Tasting notes
Nose – The bouquet offers secondary aromas in evolution of blackberry briars, laurel, and light nuances of geranium. Shades of tamarind and graphite in the second stage.
Mouth – Full and rounded, tannins well-integrated with the fruit component and the flavor is brought out with an acidic vein that connects the whole.
Pairing – Important dishes of red meats, wild fowl, wellseasoned hard heeses.