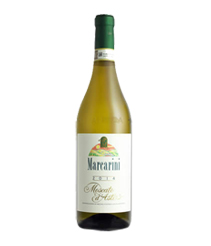 Description
Moscato d'Asti is an extraordinary dessert wine, sweet, aromatic and slightly sparkling.
The wine has a brilliant straw-yellow color with soft green reflections. A delicate white froth evolves into a very fine and persistent perlage. Its full nose is aromatic, floral and fruity as well as intense and persistent. The taste, pleasantly sweet and fresh due to the low alcohol content and correct acidity, is smooth and rich with musky sensations typical of the Moscato grape: the wine's aromatic persistence is very long and intense.
The dessert wine par excellence, it pairs well with fresh pastries and cakes, the classic panettone, all kinds of baked desserts and fruit.